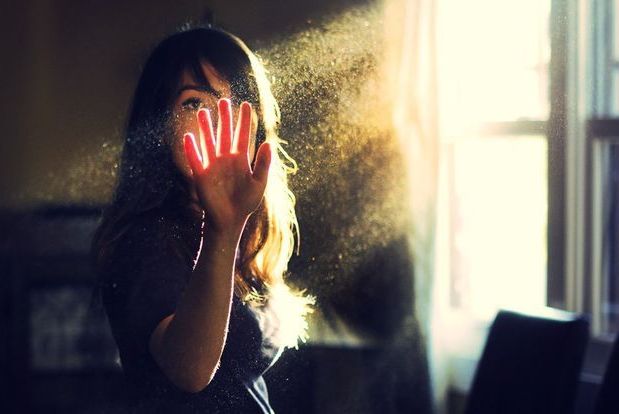 Arizona is known for our monsoon dust storms that roll through the Valley of the Sun. The common feeling of the summer dry heat in an afternoon will suddenly become humid as the wind kicks up and a wall of dust, often referred to as a haboob, makes its way through our desert cities.
Medical professionals are seeing a rise of patients complaining of respiratory issues during Arizona's monsoon season. Allergy and respiratory sufferers understand the risk of being exposed to too much dust. But monsoon storms will also trap pollution close to the ground, only increasing the risk to those with pulmonary issues. This is when people will move indoors to avoid exposure, but how safe is the air quality in your home?
We all take for granted that stepping inside from the outdoors means escaping air pollution and airborne irritants. But often the indoor air quality is significantly more polluted! AC duct leaks, bad insulation or a breakdown of window and door seals may be inviting contaminants into your home and impacting your overall health.
Health is reshaping the energy efficiency field. A healthy home evaluation from a certified professional will expand your home performance to a health related assessment that diagnose and fix poor indoor air quality. Our AZ Energy Efficient Home team has seen an increase in requests for home energy audits with health inspections. Arizona residents are realizing the need to do more than just change air filters to clean out the particulate matter in the air.
An AZ Energy Efficient Home Healthy Home Evaluation will inspect and evaluate a home to gather a list of issues that could be affecting asthma, allergy and other immune disorder sufferers. We then provide details on the best way to repair these issues. Our services include fixing common issues such as duct and air sealing in your Arizona home. Our inspections are based on the needs of our customers; we are here to help you find relief!
Feel confident that when you escape indoors during times of outdoor unhealthy air quality, your home is a safe environment for clear breathing. AZ Energy Efficient Home is trained to correct and understand health and energy related issues in homes as an award winning Home Performance with Energy Star contractor. Contact us today to stop suffering!