2018 Energy Star Contractor of the year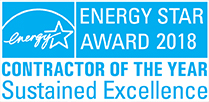 AZ Energy Efficient Home has been awarded the Energy Star Contractor in of the year for the third year in a row!
Home Performance Contractor Award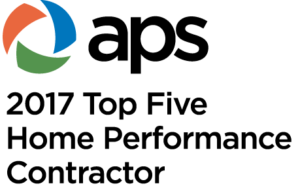 APS has awarded AZ Energy Efficient Home with 2017 Top 5 Home Performance Contractor of the Year
2017 Energy Star Contractor of the year
What makes you an ENERGY STAR Award winner? Our commitment in providing quality, performance and professionalism to our customers as well as providing community outreach to the public about the many values associated with Home Performance with ENERGY STAR.
Share your most exciting energy efficiency achievement from 2016! Without a doubt, it was the 2016 Home Performance with ENERGY STAR Contractor of the year award. We are so proud to have that recognition of excellence given to us from such a honorable organization as ENERGY STAR. We are also proud of the work we did in 2016 for the residents of Arizona that allowed us to be recognized as a Home Performance with ENERGY STAR Contractor of the year for 2017.
How did your partnership with ENERGY STAR impact your organization's bottom line in 2016? I feel
having a partnership with ENERGY STAR has had a positive effect on our profitability every year because of its recognizable brand of performance and quality assurance.
What energy efficiency initiatives/practices are you most looking forward to implementing in 2017? We
are currently experimenting some forward-thinking practices that are improving methods and technique
to achieve a higher level of performance while reducing associated costs providing a greater return on
investment. We are currently collecting and studying the data that is proving to be positive.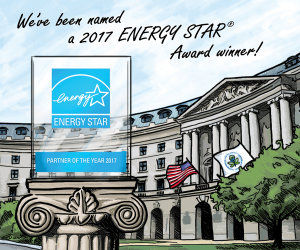 These awards are presented to participating contractors who demonstrate innovative business practices that make them leaders among their peers. The award winners take on challenges and apply unique approaches to realize notable success in their local Home Performance with ENERGY STAR markets. They exhibit outstanding professionalism, build strong customer relationships, and apply building science solutions to improve homes.
Energy Efficiency Accomplishment

AZ Energy Efficient Home is proud to announce that we have achieved the honor of being the Home Performance With Energy Star Contractor of the Year 2016. See the full article write up below by clicking on the image. We are dedicated to making a new higher standard for energy efficiency contractors and providing honest services for honest people.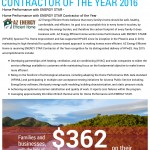 AZ ENERGY EFFICIENT HOME Is Going GOLD for PCH!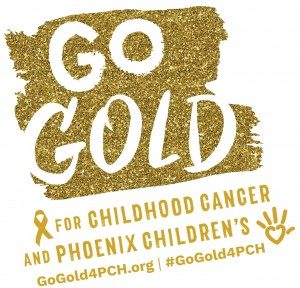 AZ Energy Efficient Home is very pleased to announce our partnership with Phoenix Children's Hospital. We are joining forces for their 'Go Gold' campaign, to raise funds in the month of September to combat childhood cancer. We will be having a donation drive at our booth #371, during the Maricopa County Home and Garden Show. Come and join us, September 23-25, 2016 at the fairgrounds to help show support for the Phoenix Children's Hospital. We will be collecting donations, handing out balloons, and wristbands. We look forward to seeing you there and with your support, make this donation drive a spectacular success. So, 'Go Gold' with us in the month of September to help Phoenix Children's Hospital combat childhood cancer.
Check out this featured article on KTAR.com