Arizona energy audits primarily focus on increasing a home's energy efficiency while maintaining or improving the health, safety and comfort of the people dwelling in the home. They will also help homeowners reduce their energy bills.
When an Arizona home energy audit is performed by AZ Energy Efficient Home, it includes a thorough visual inspection and diagnostic testing of your home – ranging from the doors and windows, attics and duct work, down to the weatherstripping – by experienced inspectors who know exactly what they are looking for.
The right equipment
To get the maximum benefit from your Arizona home energy audit, it is critical to use a provider that has invested in the right equipment.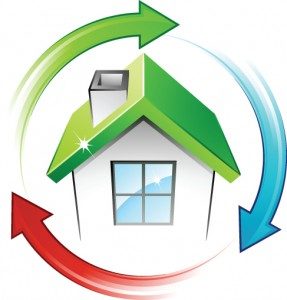 After the visual inspection, a blower door testis performed using a calibrated fan that mounts into an exterior door of the home. Creating a vacuum by pulling air out of the home allows outside air to flow in, providing an obvious draft through any unsealed crevices of the home. This air flow indicates areas that need sealing, air barrier, weatherstripping or other attention to reduce energy loss.
Infrared images of the home are also taken, which much like night vision goggles indicate body heat, show the auditing professional where significant amounts of heat and cooling is lost from the home. By tracking where the loss is occurring, problem areas can be addressed to maximize energy efficiency.
Where are you losing energy in your home? We can tell you by performing an energy audit on your home today.